Time Spent
Emily Hass, Robert Otto Epstein, Andrew Zarou
Opening Reception:
Sunday, November 9, 3-5PM
Date:
November 9 - December 20, 2014
Location:
Drive-By Projects, 81 Spring Street, Watertown, MA
Baby It's Cold Outside
Artists to be announced.
Date:
January 8 - February 21, 2015
News
Nava Lubelski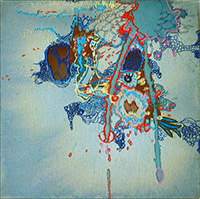 Needle's Eye. Contemporary Embroidery
October 10, 2014 - January 25, 2015
KODE – Art Museums of Bergen
Rasmus Meyers allé 9
Bergen, Norway
+47 55 56 80 00
and
February 21, 2015 - May 16, 2015
The National Museum of Art, Architecture and Design
Oslo, Norway
+47 21 98 20 00
TABLE
Visual Arts Center of Richmond
November 14, 2014 – February 6, 2015
1812 W Main St
Richmond, VA
804.353.0094
Pulp Culture – Paper is the Medium
September 21 - December 7, 2014
Morris Museum
6 Normandy Heights Rd
Morristown, NJ
973.971.3700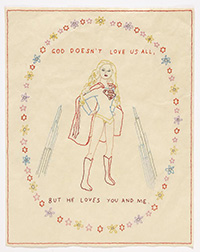 David Curcio
The Glittering World
October 10-31, 2014
Hall Gallery, Boston, MA
Julia Hechtman
Suddenly Everything Has Changed
December 18, 2014-January 31, 2015
CUE Art Foundation
137 W 25th St, New York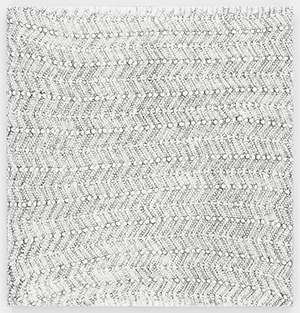 Michelle Grabner
James Cohan Gallery
October 9 - November 8, 2014
James Cohan Gallery is pleased to present the gallery's debut exhibition with Michelle Grabner, opening on October 9th and running through November 8th, 2014. Grabner, a Chicago-based artist, is well known most recently for being one of three curators of the Whitney Biennial 2014. This gallery exhibition is the most comprehensive presentation of the artist's work in New York to date. Read more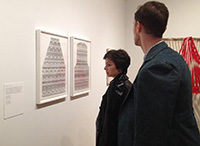 Robert Otto Epstein
Thread Lines
The Drawing Center
September 19 - December 14, 2014
This group exhibition features sixteen artists who engage in sewing, knitting, and weaving to create a wide-range of works that activate the expressive and conceptual potential of line and illuminate affinities between the mediums of textile and drawing. Multi-generational in scope, Thread Lines brings together those pioneers who—challenging entrenched modernist hierarchies—first unraveled the distinction between textile and art with a new wave of contemporary practitioners who have inherited and expanded upon their groundbreaking gestures.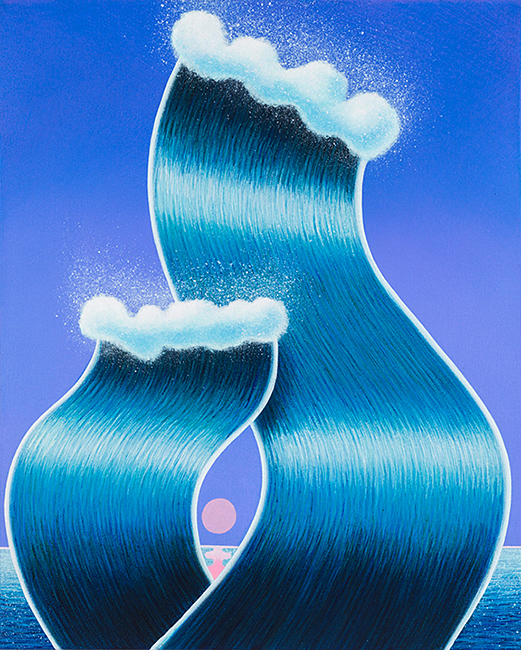 Transcendent Landscapes reviewed in the Boston Globe
Artists who inflect natural scenes with heated palettes or stylized forms, such as John Marin and Milton Avery, describe much more than a seascape. Transcendent Landscapes, a lovely morsel of a show at Drive-By Projects, looks at some contemporary artists who use landscape as a launching pad for something else. Read more