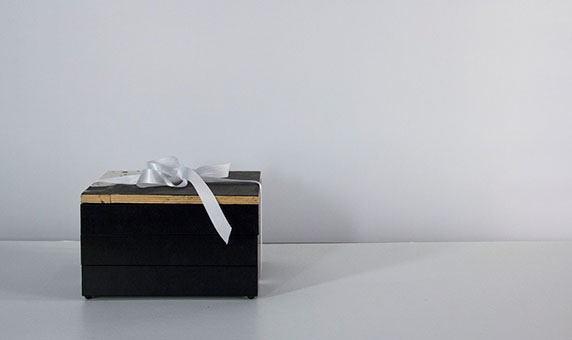 Mary Sherman
Eri, After Dark
Sound: Benoit Granier
10" x 10" x 6"
Ribbon, magnet, wooden box, ink on paper (doubling as a speaker membrane), motors, star LEDs, sound module, aluminum and microprocessor, magnetic sensor
Exhibition Venues
Drive-by Projects, Watertown, MA, 2016
New York University's Loewe Theater,
Electrified Data, 2015
Beijing Central Conservatory of Music, On Native Music,
Beijing, China (organized by Benoit Granier), 2012
Beijing Forestry University, X-Dialogue, Part 2,
Beijing, China, 2012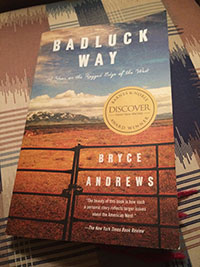 Bryce Andrews
Born and raised in Seattle, Washington, Bryce Andrews migrated east toward the American West. After a decade spent managing ranches in the more remote corners of Montana, he published his first book, Badluck Way, with Simon and Schuster in 2014.
"My writing, like the work of ranching, exists on the ragged edge of the domesticated world. I am fascinated by the difficult, complex and reciprocal relationship between humans, wild animals and place."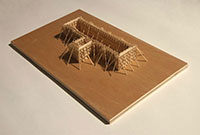 Fritz Horstman
Group Show
Opening: Saturday, February 6, 2016 5-7pm. No. Six Depot, West Stockbridge, MA.